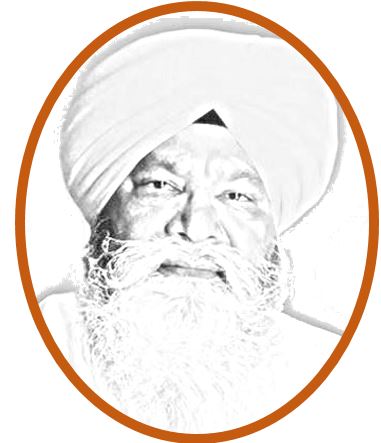 April 02, 2020, AMRITSAR – Bhai Nirmal Singh Khalsa, Former 'Hazoori Raagi' at Sri Harmandir Sahib, passed away after a heart attack at 4.30am on Thursday, a day after he was diagnosed with coronavirus disease (Covid-19).
Amritsar civil surgeon Dr Prabhdeep Kaur Johal said he was put on ventilator on Wednesday night after his condition worsened due to his bronchial asthma.
With his death, the toll due to Covid-19 in Punjab has risen to six.
Bhai Nirmal Singh, who returned from UK in November 2019, was admitted to Guru Nanak Dev Hospital after he complained of breathlessness and dizziness on March 30.
"A health department team visited his house on March 3 after we got the information that two guests – his uncle and aunt – from the US visited him. They were found asymptomatic. When the home quarantine period of the guests was over on March 17, they were found asymptomatic. Bhai Nirmal Singh then went to Chandigarh for a kirtan samagam on March 19 where over 100 people gathered," Dr Johal said.
"He tested positive for coronavirus on Wednesday. He may have caught the infection during his trip to Chandigarh. He died of sudden cardiac arrest on Thursday," she said.
Meanwhile, police sealed the area around his residence to check the spread of the infection.
As per relative statement, Bhai Nirmal Singh ji had two initial COVID-19 tests returned negative, however the third test report is being reported as positive by health officials.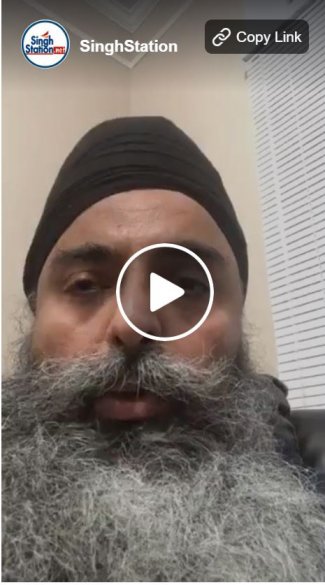 According to the family relative, Bhai Sahib was kept in very dirty conditions and the officials are troubling the family members.
The civil surgeon said his two daughters, son, wife, a driver and six others who accompanied him have been isolated at a hospital here and their samples will be taken for testing.
Bhai Nirmal Singh has the knowledge of all 31 "raags" in the Gurbani of the Guru Granth Sahib. He was awarded the Padma Shri in 2009.....source
Bhai Nirmal Singh Khalsa was a former "Hazoori Ragi" (residential priest/singer) at Darbar Sahib in Punjab, India.
Born in 1952 in Ferozepur, Punjab, he obtained a diploma in gurmat sangeet from the Shaheed Missionary College, Amritsar in 1976. He served as a music teacher in Gurmat College, Rishikesh, in 1977 and in Shaheed Sikh Missionary College, Sant Baba Fateh Singh, Sant Channan Singh, Budha Johar, Ganga Nagar, Rajasthan, in 1978. From 1979, he started serving as 'Hazoori Raagi', at Sach Khand Sri Harmandir Sahib. He has also performed Kirtan at all the five Takhts, historical Gurdwaras in India and 71 other countries. He is one of the finest raagis having knowledge of all the 31 Raags in Gurbani of Dhan Sri Guru Granth Sahib Ji.
For his services in the field of "arts", he was awarded the Padma Shri award (India's fourth highest civilian award) by the government of India in 2009. He was the first hazoori raagi to receive this award. 
Know him more through various talks and interviews:
SikhNet, humbled & with profound earnestness
Pray to Waheguru Ji, to Grant Peace and Repose
To the Departed Spirit Soul &
Courage, Strength and Forbearance to
Family & Loved Ones.