Introduction
Diversity and inclusion are of utmost importance when it comes to clinical research [1]. Diversity and inclusion are needed both from a patient perspective as well as within the clinical research workforce. Sikh medical and healthcare professionals have excelled in the U.S. and other countries over the past few decades, however their participation as lead investigators, clinical research associates, clinical research coordinators, and the many other related careers is still very limited. This article highlights this gap and provides some initial insights on how to fill these gaps.
Clinical Research
Clinical Research is conducted to determine the safety and efficacy of new drugs and medical devices before they get approved by FDA and come to the market and are available to patients. Regulatory agencies such as the FDA affirm that it is imperative to enroll a diverse patient population in clinical trials as people with different ethnicities and cultural backgrounds may respond differently to treatment [2]. This makes it even more important to determine any differences before the drug is approved and comes to market [1]. Despite so many efforts to increase diversity, participation of people from minority groups who are under-served and under-represented communities is still low [3].
Diversity and its Importance
Diversity is also essential in the clinical research workforce [4]. The workforce should be representative of the people that they treat. The lack of diversity in clinical trials is an issue that continues to be problematic. For example, despite the fact that nearly 40% of the U.S. population is people of diverse backgrounds and cultures, only 5% of them have been reported to represent clinical trial enrollment [5]. The barriers between these under-represented, under-served communities and clinical research need to be reduced to overcome health equity challenges [6].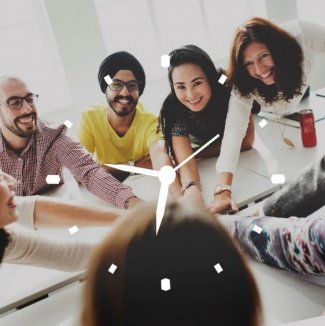 When participants in research studies are not from diverse backgrounds, the results of the studies cannot be considered to be representative of the populations it aims to treat, especially given the global community we live in [7]. Diversity in the clinical research workforce is equally important [8]. Creating a more diverse research workforce will help not only with more equitable health outcomes but also with employment opportunities. Bringing people together from diverse backgrounds onboard for research leadership will help meet the social, cultural, and linguistic needs of patients which in turn will reduce the language, cultural and communication barriers [3]. We need to have people with different backgrounds, viewpoints, and abilities to join the clinical research industry; this is imperative to lessen the disparities and enhance equity.
The Sikh community and Clinical Research
The Sikh community in the U.S. is a flourishing community that has continued to grow and excel in healthcare professions; clinical research should be no exception. About 500,000 Sikhs live in the United States. Males usually are identified with the last name of Singh and females with Kaur. A quick search on LinkedIn [October 2021] for "Singh" in clinical research in the United States populated 4,300 results and 1,200 for "Kaur". Pharmaceutical research may only be a small part of this search result but, either way, these numbers seem low and justify the need to build some community programs for bringing awareness and empowerment. We can increase the participation of the Sikh community in the clinical research industry by increasing their awareness of pharma research and empowering them to explore a career in the research field. Expanding outreach and inclusion efforts in the Sikh community will help bring diversity to clinical research.
Empowering the Sikh community to build their career in clinical research will eventually bring awareness to the under-represented Sikh population to take part in clinical studies. By increasing representation with principal investigators, clinical research coordinators, and related clinical research roles filled from the Sikh community, there will bring more awareness within the community and the language barrier will be reduced between the research staff and study subjects. This will help to increase the patient population in clinical trials from Sikh community.
Treating Your Patient Populations
The needs and preferences of patients and communities must be carefully considered to ensure potential barriers to participation [6]. Understanding the patient population you treat is very important. Efforts to build trust, an awareness of cultural sensitivity, and sufficient translation of trial documents are critical to engage patients in clinical research [1]. Communication in patients' primary languages facilitates powerful and productive discussions, involves them in the decisions, increases adherence to trial protocols, and empowers them to make a difference [9]. By bringing diversity in the clinical trials workforce, we can achieve our objective that the people who provide care, show respect and understanding to the cultural needs of people who need care [4]
A new initiative: SIKHS IN CLINICAL RESEARCH
To further these objectives, New Life Clinical Research (NLCR), LLC launched a new initiative and spinoff "SIKHS IN CLINICAL RESEARCH" (SICR) to increase diversity and inclusion in the clinical research workforce with a Sikh lens. SICR is designed to help create a more inclusive research ecosystem through education and awareness programs. This will help engage under-represented populations of the Sikh community in clinical research. SICR will work to break down the existing gaps to reduce healthcare research disparities. At present, there is a shortage of clinical investigators, research nurses, and coordinators representing the Sikh community needed to face the challenges of trust and language barriers among patients.
An online 12-week interactive training has been designed by the NLCR for the current and the next generation of researchers. NLCR is trying to take this valuable learning opportunity to the Sikh community and provide partial scholarships to students who may need financial help. The goal of this initiative is to increase diversity among the individuals engaged in the healthcare profession in order to increase the number of working clinical research professionals from the Sikh background. The training module is flexible and is designed to accommodate those with conflicting time schedules due to work hours - a common barrier preventing some from growing into research careers. The course includes job-ready skills training, as well as career guidance to help land a career in clinical research. It is a great opportunity to support the next generation of ethnically diverse medical and health-related professionals who will lead future clinical trials. A significant push is needed to increase the number of Sikh healthcare professionals with an attention to incorporating research skills wherever possible.
SICR is committed to fostering the development and retention of Sikhs in the clinical research workforce. Continued support, awareness, and access to such training programs are vital if the clinical research workforce is to thrive [4].
Recommendations & Future Plans
Educational Institutions: It is vital that our education system also introduces clinical research as a career option in order to facilitate the next generation of a diverse clinical research workforce [4]. Providing students with engaging, valuable knowledge and educational material earlier may increase their interest in clinical research. Summer research internship programs could be one of the many ways for students to learn about clinical research as a possible career.
Elderly Immigrants: Many elderly immigrants entering the U.S. lack critical communication skills and are unaware of the benefits and lack of diversity in research. Therefore, if efforts were made to encourage research sponsors to include educational/research material in Punjabi (Sikhs' primary language), that could play a part in increasing the diversity of patients. Other social media outreach platforms, such as webinars, lectures, and collaborations with community-based organizations, industry groups, and professional associations will also help bring awareness to the community. Outreach and engagement with the Sikh community through the help of SICR may help [3]. SICR continues to amplify and raise awareness on the clinical research participants/workforce to help increase the impact as much as possible.
Financial support: Communities not able to get education/training on clinical research because of financial hardships is another potential barrier and a challenge [4]. This is a spotlight on disparities in research access and places a strong emphasis on providing financial support to under-served communities to land their career in clinical research to drive real change.
Now, with a greater understanding of these highlighted critical areas to address, an invitation goes to our industry leaders to reflect on first-step remedies to enhance research access for everyone for the best diversity practices and widespread those more.
'Sikhs in Clinical Research' - a trusted voice within the community:
'Sikhs in Clinical Research' is committed to becoming the trusted voice within the community for the research industry that can disseminate information about clinical research in general and particular. SICR for community engagement and awareness building has already taken the initiative to address a few of the above recommendations and has recently translated the English version of FDA- approved research education brochure to Punjabi (Sikhs' native language) and also shortlisted the resources for young populations to educate them on research. SICR is also working on educational support for coordinators and investigators. We will continue to shape the future of clinical trials by applying the best possible practices and making thoughtful investments of our limited resources. There is a growing need to make diversity, equity, and inclusion in clinical research a reality. People need to be provided with access to good educational resources to help them understand clinical research better from both perspectives as a patient or to join the research workforce [6].
Let's make research more inclusive. Let's take workforce diversity to the next level.
Author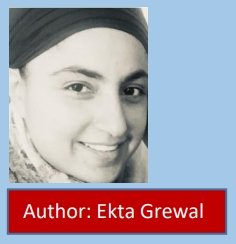 Ekta Grewal, in Punjabi: ਏਕਤਾ ਕੌਰ
Ekta Grewal is the Founder and CEO of 'New Life Clinical Research, LLC (NLCR) and 'Sikhs in Clinical Research' (SICR). She started her career as a researcher at world-renowned universities, Bournemouth University in the UK and the University of Arizona in the U.S. working in collaboration with a stellar team of doctors, research scientists, and bioengineers. She has significantly contributed towards writing articles, reports, NIH grants, and manuscripts at the university level. She later pursued her career as a lead coordinator, development specialist, and research manager at multiple sites in the U.S. working in collaboration with world-renowned sponsors/CROs.
Over the years she has worked in different capacities, including building study pipelines for the sites, boosting patient enrollment through refined strategies, and managing day-to-day operations of clinical trials. Her significant exposure to different aspects of clinical trials, including supporting physicians to build research arms in their practice, training research coordinators along with related regulatory functions, data management, audits, providing oversight for cancer trials (NCI/Pharma) in community hospitals for quality assurance and compliance, cross-functional research knowledge, and execution successes, equipped her with the creative abilities to grow and led to the formation of NLCR and SICR. She is very passionate about research. Her goal with SICR is to play her part in improving access to clinical trials opportunities for both the patients and the workforce with the focus of reducing disparities and enhancing equity among diverse communities. 
Guest Author
Aman Khera, in Punjabi: ਅਮਨਜੋਤ ਕੌਰ
Aman Khera, a global regulatory affairs leader and strategist has over 25 years' experience in the clinical research industry. She is a recognized expert, providing global strategic direction in regulatory affairs. She has led a wide variety of regulatory projects providing regulatory strategy and development services in many therapeutic indications. She is passionate about helping client sponsors develop comprehensive regulatory strategies and has worked with a number of agencies across the world.
She is well respected and recognized for her track record in anticipating and addressing inevitable regulatory challenges in the development journey, often sought out in industry and beyond for her insights in clinical research. Her insights has changed the way people think about regulatory affairs and has resulted in fewer late-stage surprises, smoother trials, and optimal outcomes for the development of new therapies. She is committed to diversity and inclusion in clinical research and advises the industry on creating actionable, yet practical strategies.
She holds the position of Vice President, Global Head of Regulatory Strategy at Worldwide Clinical Trials. She serves on the emTRUTH advisory board, bringing a unique perspective on how regulations, ethics, and compliance interplay within blockchain for healthcare. She is also a 2021 PharmaVOICE 100 honoree, recognized as one of the most influential and inspiring people in the life sciences industry. She volunteers her time with organizations such as DIA, The Organization for Professionals in Regulatory Affairs (TOPRA) and the Regulatory Affairs Professionals Society (RAPS) as well as an Advisor to Sikhs in Clinical Research and Guest Speaker to New Life Clinical Research for Clinical Research Training Program.
References:
1. Gray, Darrell M., Timiya S. Nolan, John Gregory, and Joshua J. Joseph. "Diversity in clinical trials: an opportunity and imperative for community engagement." The Lancet Gastroenterology & Hepatology 6, no. 8 (2021): 605-607.
2. FDA Guidance Document "Enhancing the Diversity of Clinical Trial Populations— Eligibility Criteria, Enrollment Practices, and Trial Designs Guidance for Industry", November 2020 (https://www.fda.gov/regulatory-information/search-fda-guidance-documents...)
3. Richardae Araojo, (Office of Minority Health and Health Equity, FDA), Tesheia H. Johnson, (Yale Center for Clinical Investigation, Yale School of Medicine), Jovonni R. Spinner, (Office of Minority Health and Health Equity, FDA). "Advancing clinical trial diversity through community engagement", DIA Global Forum, Issue- October, 2019 (https://globalforum.diaglobal.org/issue/october-2019/advancing-clinical-...)
4. National Research Council. "Opportunities to address clinical research workforce diversity needs for 2010." (2006).
5. Press Release "Abbott launches new initiative to drive diversity in medical research and improve care among under-represented populations", Nov. 3, 2021 (https://abbott.mediaroom.com/2021-11-03-Abbott-Launches-New-Initiative-t...)
6. Aman Khera and Sarah Bly "A regulatory lens on an industry imperative: Diversity in clinical research" Regulatory Rapporteur – Vol. 19, No. 1, January 2022 (https://www.topra.org/TOPRA/TOPRA_Member/REGRAP/Public/Regulatory_Rappor... Public.aspx?IssueID=619876&ID=57221)
8. Estape, Estela S., Alexander Quarshie, Barbara Segarra, María San Martin, Ruth Ríos, Karen Martínez, Jacquelyn Ali, Ulochi Nwagwu, Elizabeth Ofili, and Priscilla Pemu. "Promoting diversity in the clinical and translational research workforce." Journal of the National Medical Association 110, no. 6 (2018): 598-605.
9. Kahn, Justine M., Darrell M. Gray, Jill M. Oliveri, Chasity M. Washington, Cecilia R. DeGraffinreid, and Electra D. Paskett. "Strategies to improve diversity, equity, and inclusion in clinical trials." Cancer 128, no. 2 (2022): 216-221.